Layers of Stardust
A downloadable game for Windows, macOS, and Linux
WHAT IS LAYERS OF STARDUST?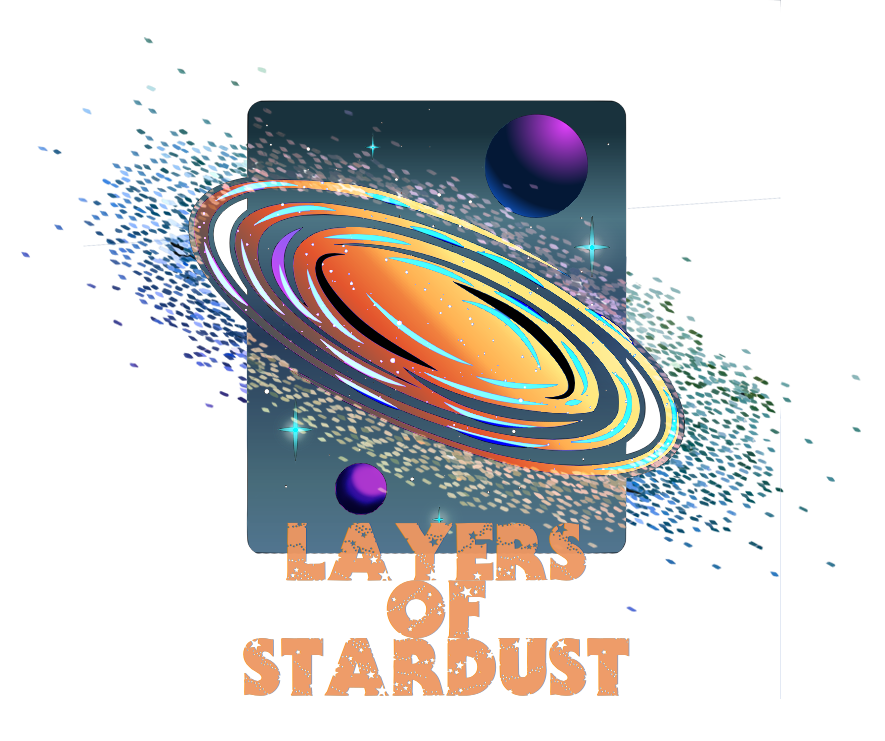 Embark on an extraordinary journey as Jonathan Hope, the trailblazing human ambassador and envoy to Aeora, the enigmatic homeworld of the Deara'kir Imperium. Step into a role that surpasses wildest dreams, defying expectations that only a decade ago seemed unimaginable. Brace yourself, for the odyssey begins now.
Amidst the vast expanse of space, a thousand light-years from Earth, you strive to establish a celestial haven, forging bonds with alien civilizations who eagerly await your presence. Some shall stand by your side, heralding you as a paragon of humanity's finest virtues. Yet, there are those who would dismiss you as nothing more than a hairless interstellar simian, hailing from a backwater realm.
Prepare for a triumphant tale woven with unrivalled grandeur. Unravel a labyrinthine web of planetary conspiracy that unfurls with a single act of murder. Delve deep into the annals of an ancient data pad, unlocking forgotten gateways to the uncharted reaches of the cosmos. A mere shattered mug unveils a long-lost spacecraft, poised to unveil secrets lost to time.
Yet, within this breath-taking saga, lurk shadows and perils that loom in the darkest corners of Aeora. Trust no one as you navigate a treacherous dance with destiny. Survival demands astute cunning, unyielding resolve, and the bravery to face the unknown head-on.
Prepare to be captivated, for the cosmos beckons, and the fate of humanity lies within your hands. Will you rise above your own afflictions, transcending the depths of depression and medicated haze, to become the beacon of hope Aeora desperately needs? The galaxy awaits your arrival, ready to witness the birth of a legend.
For those who want to support the project:

or buy me a Ko-Fi!
You can also join our Discord channel:

__________________________________________________________
Warning!
This game contains themes of adult homosexual nature.
Disclaimer!

Copyright Statement:
At Moonlight Arts, we are committed to protecting the rights of artists and creators, as well as preventing theft and fraudulent activities in our work. As a VN game developer, we utilize a paid AI platform for the creation of in-game background art, that prioritizes the safeguarding of original content and upholds the principles of copyright law.
We firmly believe in respecting intellectual property and supporting the rights of individuals to control and profit from their creative works. Therefore, we do not condone or support the unauthorized use of other people's work without their explicit permission.
Our team is dedicated to creating original and engaging visual novel games that showcase our own artistic vision and storytelling. We invest in utilizing a trusted AI platform to enhance our development process for the creation of in-game background art, ensuring the protection of our own work and the work of others we collaborate with.
By utilizing a paid AI platform, we reinforce our commitment to respect copyright laws and deter any potential infringement. This technology enables us to identify and address any instances of unauthorized use or duplication, promoting a fair and ethical environment within our VN game development.
We encourage all individuals to respect the intellectual property rights of others and to seek proper permissions and licenses for the use of any copyrighted materials. As VN game developers, we take pride in our dedication to originality and creativity, and we strive to create immersive experiences that respect the rights of artists and contribute positively to the industry.
Please note that this copyright statement applies to all our visual novel games and related content, including but not limited to text, graphics, music, sound effects, character designs, and any other original elements.
Thank you for supporting our efforts to promote a culture of integrity, creativity, and respect for intellectual property.
| | |
| --- | --- |
| Updated | 1 day ago |
| Status | Released |
| Platforms | Windows, macOS, Linux |
| Rating | |
| Author | Moonlight Arts |
| Genre | Visual Novel, Adventure |
| Made with | Krita, Ren'Py |
| Tags | Bara, Furry, Gay, LGBT, Romance |
| Asset license | Creative Commons Attribution v4.0 International |
| Average session | A few hours |
| Languages | English |
| Inputs | Keyboard, Mouse |
| Accessibility | Subtitles |
| Links | Discord, Twitter, Ko-fi, Patreon |
Download
Click download now to get access to the following files:
LOS-0.3-linux.tar.bz2
170 MB
LOS-0.3-market.zip
213 MB